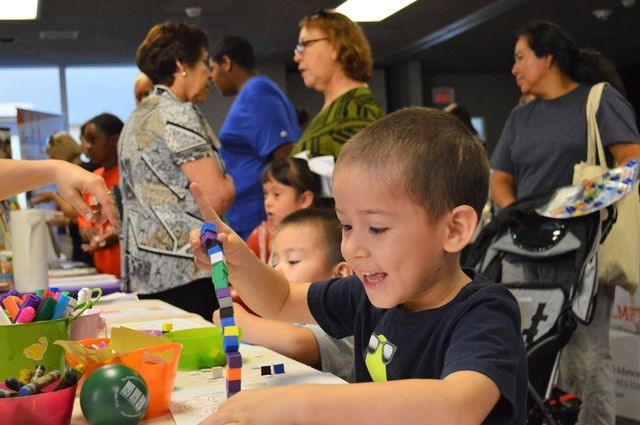 CSUN holds fifth annual Special Needs Resource Fair – The Sundial
October 23,2017
CSUN hosted its fifth annual Special Needs Resource Fair on Sunday, which is dedicated to connecting families with children with special needs to an array of resources in San Fernando Valley.
Families led by their excited children arrived at the University Student Union to dozens of informational booths, carnival games and a live band. Parents stopped by tables, collecting pamphlets and speaking with representatives, as their children were kept engaged with toys and candy.
Over 75 exhibitors were present and prepared with information on healthcare, legal issues, disability rights, physical activities and fun special needs friendly events.
"Information is everything," said Karen Quarterman from the San Fernando Valley Community Mental Health Center. "Especially for children it's important for them to know what's out there.
L.A. Parent Magazine was present, handing out copies of their newest issue of Inclusive L.A., an edition designed for parents of special needs kids. Discovery Toys set up a designated play area filled with safe toys and chairs for parents to watch. The North Los Angeles County Regional Center had voting information available to encourage adults with disabilities to be politically active.
"We're trying to make our politicians realize we matter," said Jessica Gould, a board of trustees member for the NLACRC.
Therapy dogs were available near the Northridge Center entrance for children to pet and snuggle with. The West Valley Room in the Northridge Center was transformed into a Sensory Room sponsored by We Rock The Spectrum, filled with balls, games and even a mini climbing wall.